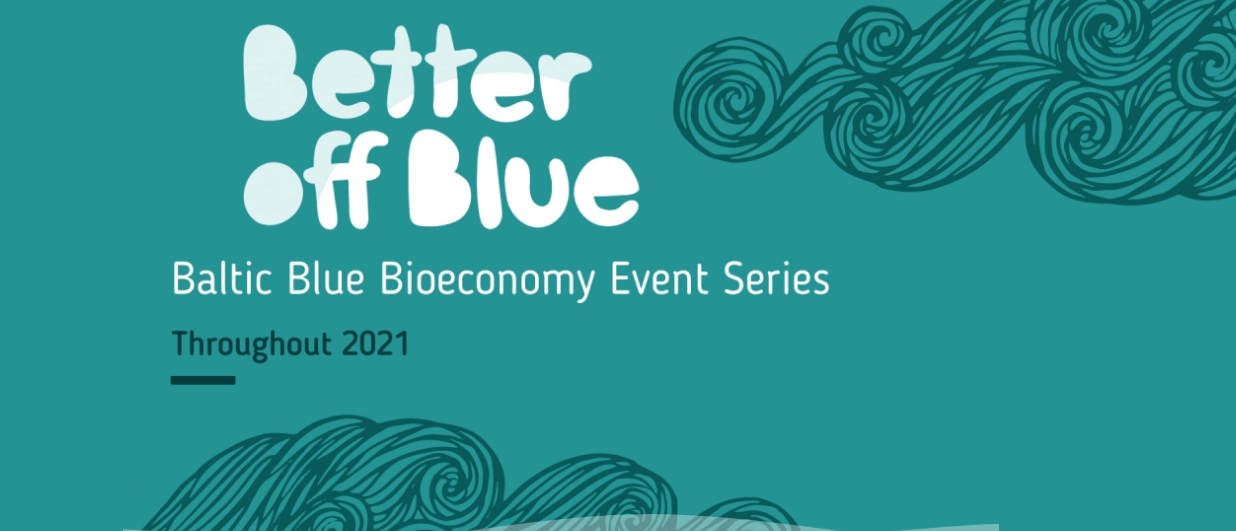 MSP and the Baltic Blue Bioeconomy
About event
The Better Off Blue ONLINE Event Series is a collaborative effort between three Interreg BSR projects, spearheaded by the SUBMARINER Network for Blue Growth. The event within the project platform Capacity4MSP will be dedicated to maritime spatial planning and the Baltic Blue Bioeconomy and will take place on 27 April 2021, online.
As the Blue Bioeconomy flourishes in the Baltic Sea, BSR countries are increasingly considering the spatial dimensions of these activities, including optimal siting considerations and the potential for multi-use combinations. In this online workshop, participants will learn about the current 'State of Play' regarding how Blue Bioeconomy sectors (e.g. aquaculture, seaweed cultivation, mussel cultivation, reed & beach cast) are considered in Baltic maritime spatial plans, as well as exchange with one another regarding how data and information can be more efficiently collected in an effective system for identification and monitoring of Blue Bioeconomy sites.
This online workshop is organised as a joint activity of the Capacity4MSP project, which aims to strengthen the capacity of maritime spatial planning stakeholders, policy- and decision-makers through intensified dialogue activities and amplifying gained knowledge in MSP, and the Interreg BSR BlueBioSites Seed money project, which aims to develop a BSR-wide project that will develop an effective system for identification and monitoring of Blue Bioeconomy sites. Both projects are co-financed by the Interreg Baltic Sea Region Programme.
The workshop is relevant for a range of Baltic Blue bioeconomy actors including MSP authorities, ministries and authorities responsible for licensing and permitting of Blue Bioeconomy activities, and SMEs (e.g. mussel farm operators etc). Specifically, the workshop will gather input and feedback on the 'State of Play' report capturing the state of blue bioeconomy siting, developed as part of BlueBioSites.
Find our more informaton about the workshop series on the Submariner Network website HERE.