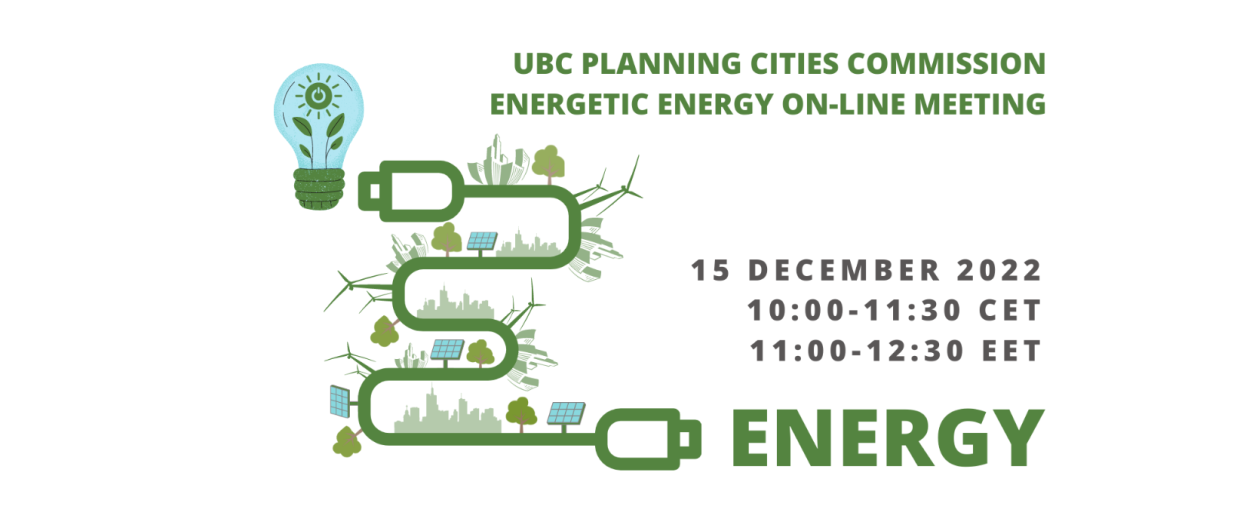 UBC Planning Cities Commission energetic ENERGY on-line meeting
About event
UBC Planning Cities Commission energetic ENERGY on-line meeting will be held on 15 December 2022 from 10:00-11:30 CET (11:00-12:30 EET).
Russia's invasion of Ukraine has significant consequences for the Baltic Sea region. It results in new spatial challenges in different sectors, especially in ENERGY.
Energy changes both in producing and saving influence the life in the cities around the Baltic Sea.
Meeting will discuss:
– What has changed in approach to architecture and urban planning in terms of energy production and consumption since 24 February 2022?
– Will the current Energy situation accelerate the changes in Energy production in the Baltic Sea Region? Are there any temporary solutions?
– How can we reduce electricity consumption in the city? Should we have dark streets, close swimming pools, reduce heating?
– What lesson, can we get from this crisis, what actions municipalities can do right now using this situation?
Agenda of the meeting available HERE.
More information available HERE.