The 2nd Capacity4MSP project platform's partner meeting was held online on 10 November 2020. During the meeting project partners shared the status update of project activities, discussed current issues for further project implementation. Main discussion topics are listed in this article.
Maritime Institute of Gdynia Maritime University presented the progress of planned Synthesis report with policy messages of current maritime spatila planning (MSP) activities and projects. In collaboration with project partners 23 projects in 21 themes were analysed. The final version of the Synthesis report will consist of a policy brief for MSP policy and serve as a supporting tool for MSP practitioners. The outcomes of the Synthesis report will be presented and discussed at the HELCOM-VASAB MSP Working Group meeting.
Submariner Network develops the report on identified mechanisms for the implementation of MSP. So far, a desk research on challenges and support mechanisms for implementation was conducted according to the analytical framework. Deeper discussion on the outcomes of the desk research will be organised during the Planners' Forum on 11 November 2020. By the end of 2020 an online interviews with MSP authorities will be organised. The draft report on supporting mechanisms will be provided by February 2021, when an online workshop will be organised focusing on validation of the outcomes and regional cooperation mechanisms.
HELCOM Secretariat is in charge of two project activities. BASEMAPS and the work on MSP data in the BSR were promoted during several events. A practical workshop dedicated to BASEMAPS to add the input data was organised on 16 September 2020. The development of BASEMAPS will be discussed during BSR MSP Data Expert sub-group meetings.
The HELCOM Secretariat is developing a proposal for institutionalised mechanisms for a regular follow up of progress in MSP on the regional sea level. The components of this mechanism will include follow up of the HELCOM Baltic Sea Action Plan, the MSP Roadmap list of milestones and outputs, checklist on the cross-border coherence and application of MSP Guidelines as well as VASAB Long-Term Perspective. This mechanism will be a "package" of the follow up measures to be used regularly in the HELCOM-VASAB MSP Working Group meetings.
A significant progress has been made in the development of the Russian MSP Roadmap. The activity is managed by Scientific and Research Institute of Maritime Spatial Planning Ermak NorthWest and Russian State Hydrometeorological University. A structure of the Russian MSP Roadmap has been developed including sections on legislation improvement, institutional arrangements, scientific and technical events as well as education. During summer 2020 a survey for stakeholders was conducted, the agreements on cooperation on Russian MSP Roadmap promotion were reached as well as mapping and analysis of environmental conditions and marine use in the Gulf of Finland and South-East Baltic was conducted. Several workshops and round-tables were organised (Black Sea on 10 September 2020 in Durso (Novorossiysk); Barents and White Sea on 29 October 2020 in Murmansk; Far East on 7 October 2020 in Vladivostok; for federal authorities on 23 September 2020 in Moscow; Conference of RSHU "Hydrometeorology and monitoring in Russia and CIS" on 23-24 October 2020, in St. Petersburg). Some events were postponed due to Covid-19.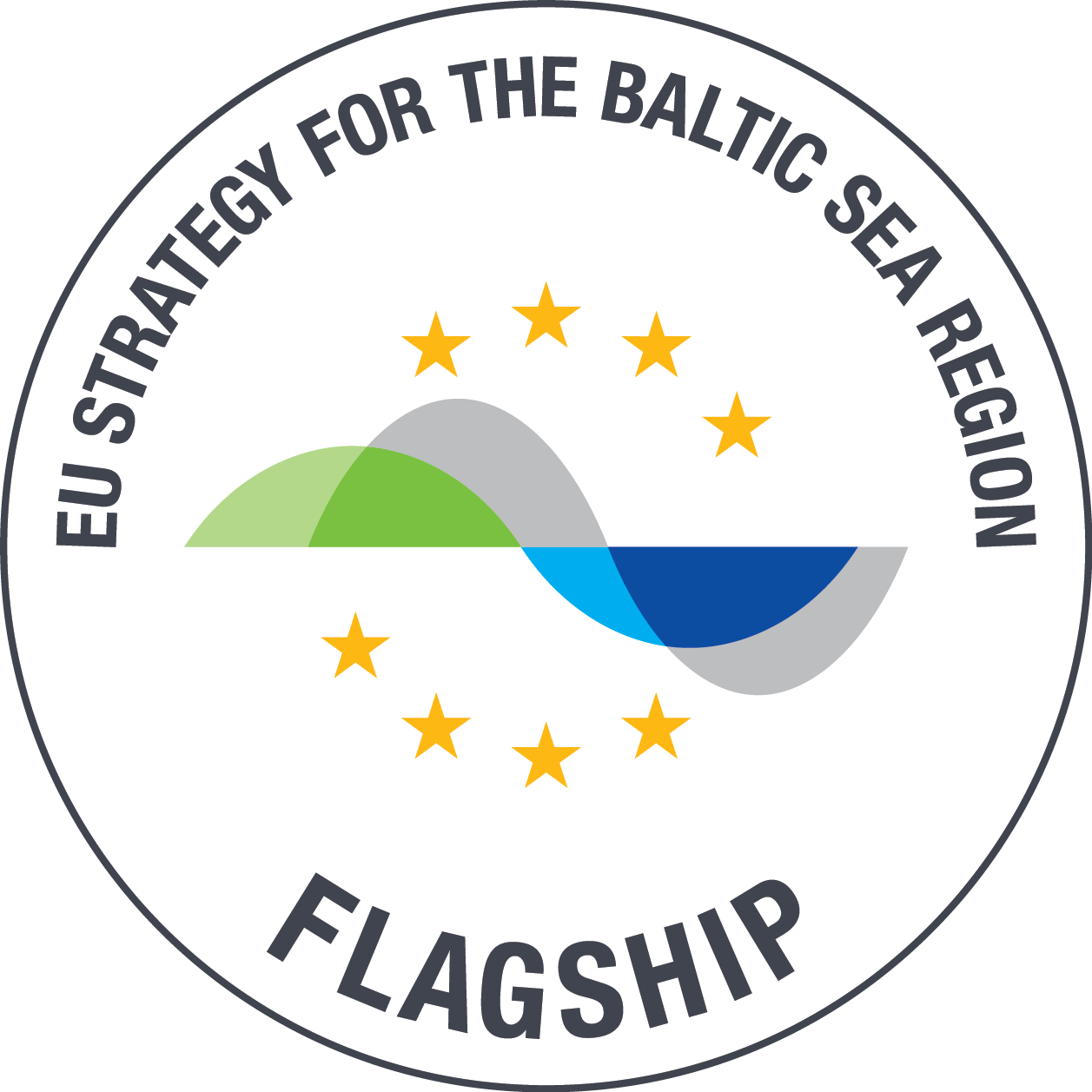 Three workshops have been organised within the project activity 'Cross-sectoral dialogue' – Data workshop on 16 September 2020, Energy workshop on 22 September 2020 and Intersectoral workshops and expert discussions on development of Russian MSP Roadmap on 23 September 2020 in Moscow. In spring 2021 will follow workshops on Cumulative Impact Assessment, Land Sea Interaction concept, BlueBioEconomy in MSP, Rethinking the Vision concept and a discussion on the results of Synthesis report.
Swedish Agency for Marine and Water Management introduced with the activities done under the 'Planners' dialogue'. The 1st Planners' Forum was held online on 31 March 2020 and 2nd on 11 November 2020. An early draft of terms of reference for the Planners Forum concept has been formulated. In December/ January, an online meeting will be organised to continue the draft. Next Planners' Forums will be organised in March and Autumn 2021.
VASAB Secretariat is leading activity on stakeholder involvement and engagement into MSP. The first draft has been received for comments in September 2020. It is expected that the second draft will be distributed among project partners in December 2020. Main expert from BEF Latvia presented the analytical framework of the research initiated the discussion on good communication practice during different stages of MSP.
At the end of the meeting, the discussion was held about the project's communication activities, mainly the final conference – the 4th Baltic MSP Forum. The Forum will be organised jointly with the Land-Sea-Act project and serve as a final conference for both projects on 1-2 June 2021 online. In September a survey was conducted to find out the project partner ideas about workshop topics. Following workshop topics were suggested: Stakeholder involvement, Blue Growth: MSP support to Multi-Use and Blue Economy, Data-driven decision making in MSP – supporting tools, Land-sea interactions and local values, Maritime cultural heritage, Climate change and MSP, Multi-Level governance – new normal. Soon will start the promotion of the event via social media channels and web site www.balticmspforum.eu.
During the meeting VASAB Secretariat informed project partners about current MSP related activities in the BSR where the work of Capacity4MSP has been beneficial – preparation for next funding period and update of strategies & plans around the Baltic Sea. Synthesis report will propose themes and scope proposals for future MSP cooperation projects during the next EU financial period 2021-2027, as well as will identify relevant inputs from projects for future MSP agenda. In addition, the Synthesis report will provide main take-away messages (policy pointers) for further macro-regional policy development, that are especially welcome in the context of intended update of the VASAB Long-Term Perspective for the Territorial Development of the Baltic Sea Region.
The next project partner meeting will take place in March 2021.