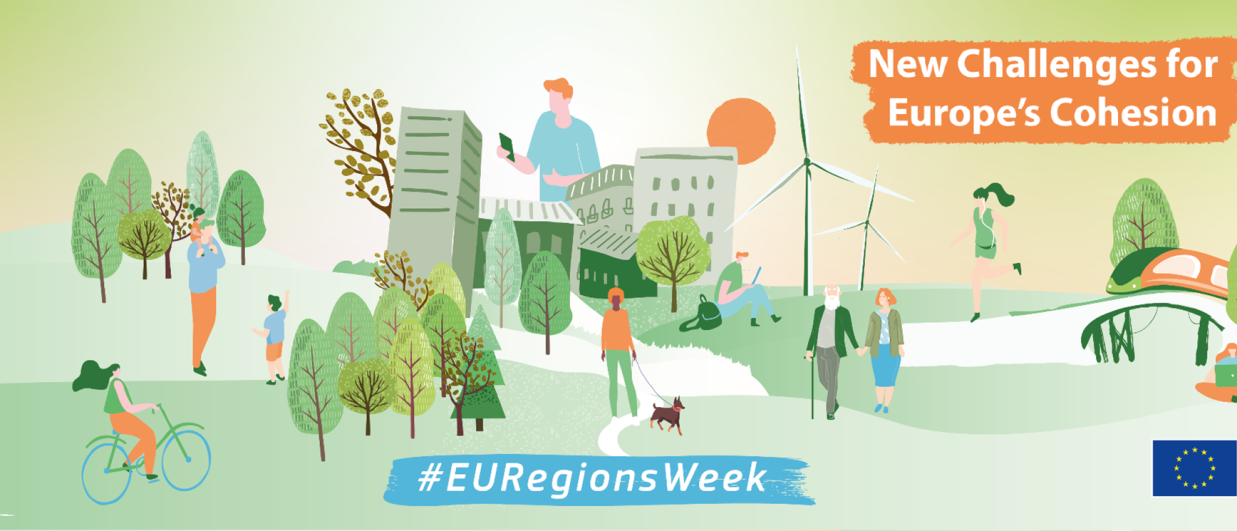 VASAB at #EURegionsWeek 2022
About event
Save the date for VASAB workshop "Visions and strategies in new reality:
adaptive spatial measures for European regions and cities" within the 20th European Week of Regions and Cities
Today Europe faces significant crisis and is entering uncharted situation – how regions and cities can prepare for that? How spatial approaches can help to react and prepare for unknown, meanwhile, not to hinder long-term sustainability goals and green, just, digital transition? Nowadays more than ever global community needs to work together and find ways out of global crisis. Solidarity and collaboration on immediate adaptations to strategies, actions and patterns taken so far across various governance levels, sectors and borders can help tackling those challenges and uncertainties.
VSASAB workshop, to be organized within 20th #EURegionsWeek 2022 on 13th October, will discuss and seek the answers on what adequate and adaptive spatial planning measures could be taken on board as response to the new geopolitical dynamics, meanwhile ensuring the successful transition towards green, just, more digital and resilient Europe, its regions and cities. Results of discussions will serve as an inspiration for future cooperation and spatial policies.
The European Week of Regions and Cities (#EURegionsWeek) is the biggest annual event dedicated to cohesion policy. It discusses common challenges for Europe's regions and cities and examine possible solutions by bringing together politicians, decision-makers, experts and practitioners of cohesion policy, as well as stakeholders from business, banking, civil society organisations, academia, the EU institutions and the media.
Under the motto "New challenges for Europe`s cohesion", this year`s edition will focus on four main themes: Green transition, Territorial Cohesion, Digital transition and Youth empowerment. The #EURegionsWeek 2022 will take place online from 10 to 13 October 2022. Registration for the whole event, as well as application for the VASAB workshop opens on 31st August.
More information is available at https://europa.eu/regions-and-cities/ .
Workshop agenda (CEST)
13 October 2022
11:30 - 11:35
Opening
11:35 - 12:35
Thematic insight pitches
12:35 - 12:55
Moderated discussion
- What adaptive measures can support territorial cooperation and planning at different governance levels in Europe to contribute to territorial cohesion, overcome short-term shocks and prepare for long-term challenges? How to ensure alignment with climate neutrality goals?
- What can help to promote flexible planning and unlock adaptive sustainable solutions? How to ensure the quality of such decisions?
- What are territorial perspectives and strategies for a sustainable, resilient and prosperous development of European regions and cities considering the current crisis?
12:55 - 13:00
Wrapping up & conclusions by moderator