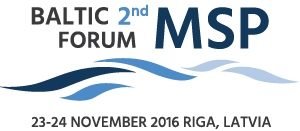 The 2nd Baltic MSP Forum gathered more than 250 participants from 32 countries being the regional event of the institutions responsible for maritime spatial planning. This Forum with its 16 interactive workshops provided a platform for discussions among those involved and affected by maritime spatial planning on how to develop and enhance maritime spatial planning in the Baltic Sea.
Building on the success of the first Baltic MSP Forum in 2014, it has now become a regular event – taking place once in two years.
The Forum was organized by the VASAB and in cooperation with ICES served also as the final conference of the Baltic SCOPE project (co-funded by EC DG MARE).
More information available HERE.